Order by:
3

ads for

suryapet

buy sell motorcycle

in India Make: Suzuki Model: Other Year: 2003 Condition: Used This is a Customized Shogun bike. I want to sell it cause i am buying a new R15 v2
Rs 2.000.000 Make: Honda Model: Other Mileage: 33,000 Kms Year: 2010 Condition: New i Want to sell....buy my bike soo plzzz call me my number is 91 888-90-2222-5 & 91 999-33-55-268 prices is fixd so plzz....
Rs 3.100.000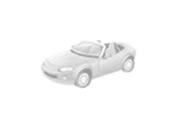 ....Have A Single Scratch On Body. Serviced Every After 100 Days With New Engine Oil. Selling....buy A New One Their. Purchase Price :- Rs 82,000 /- Selling Price :- Rs 65,000 /- Interested People....
Rs 6.500.000